Sloth Cuddo Buddies Plush Character Chair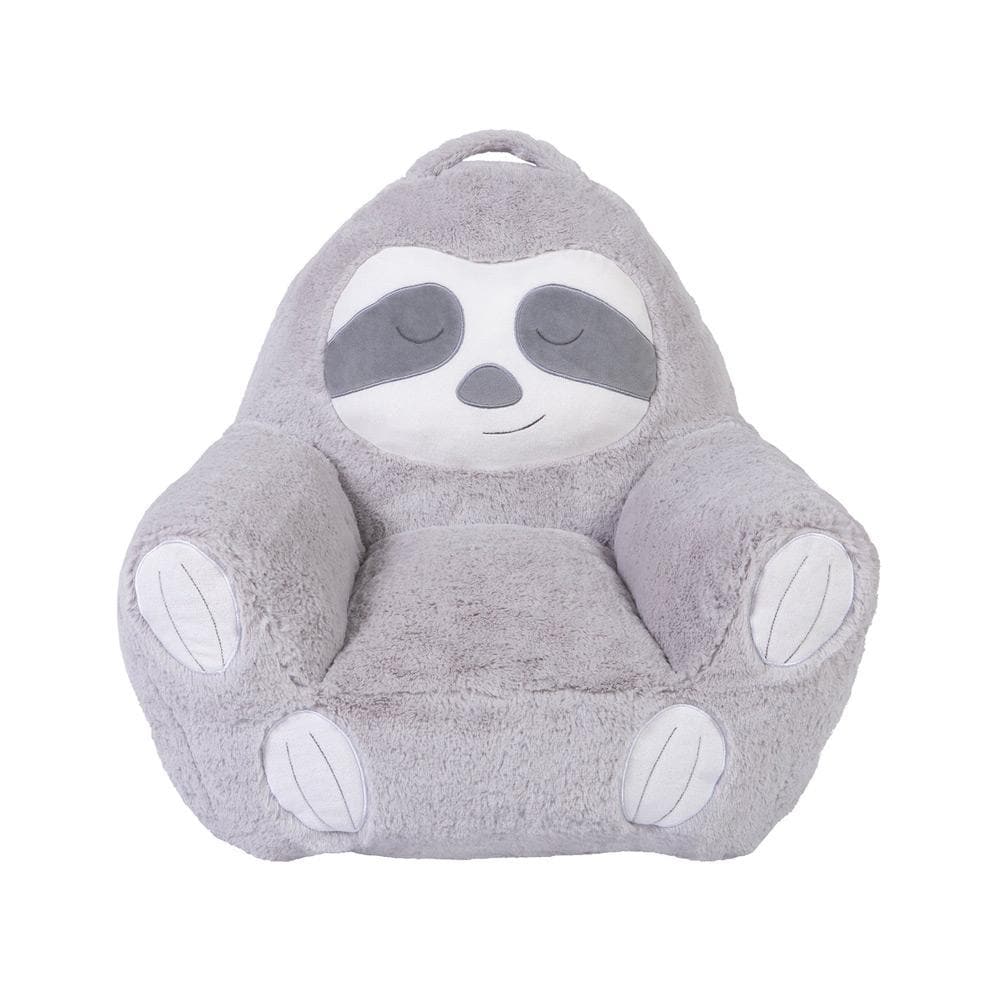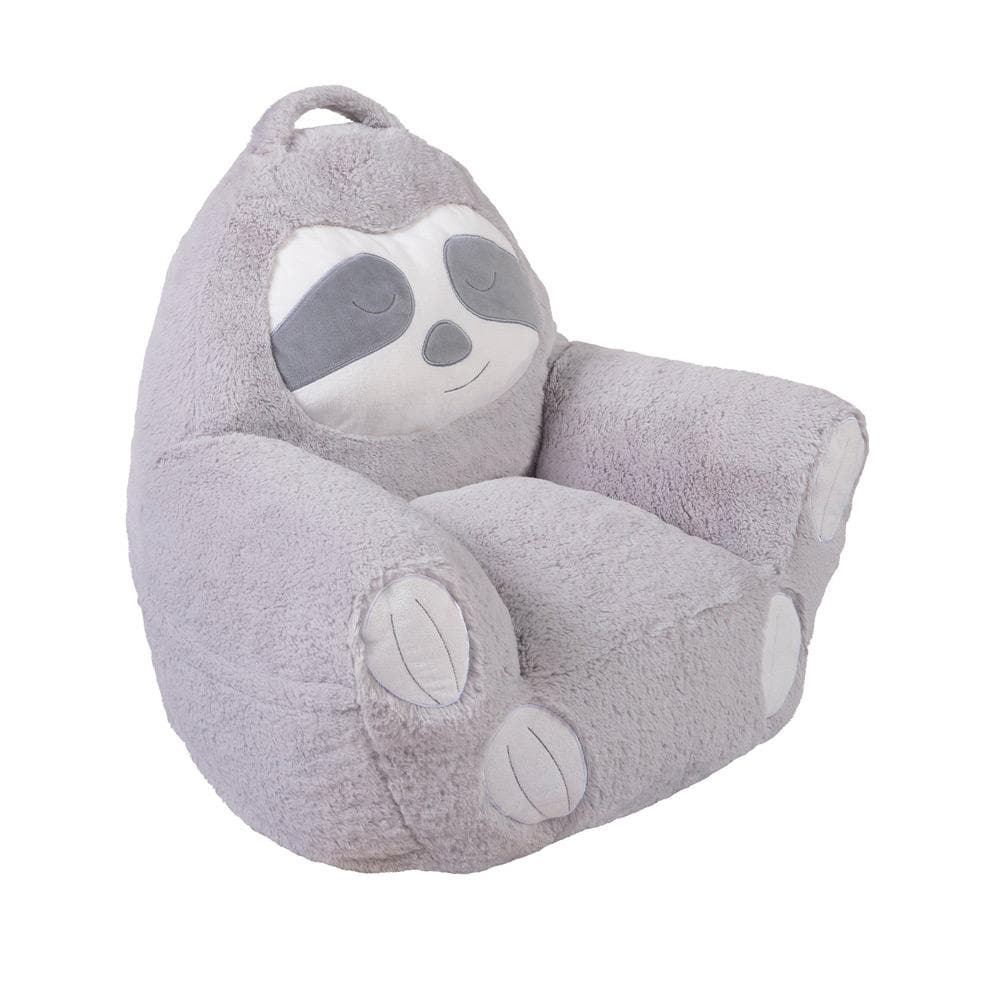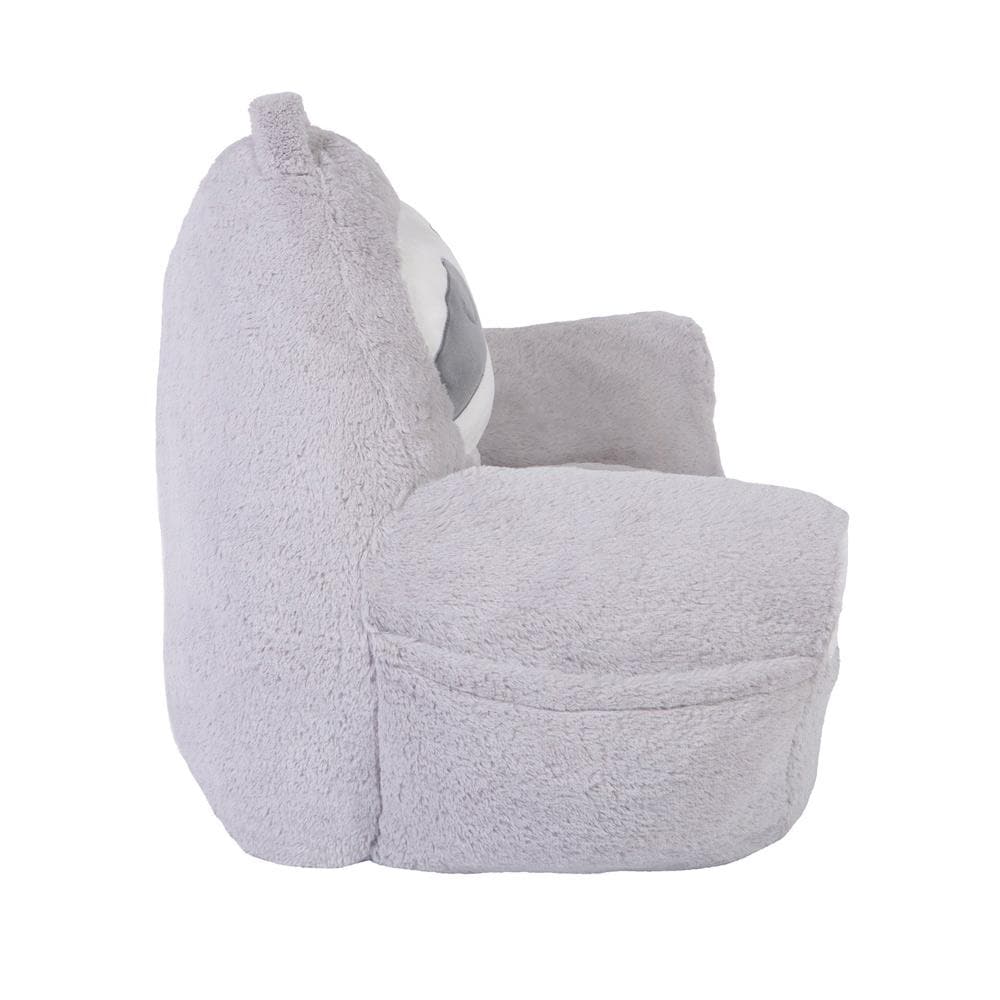 Note: Please use parental caution and supervision. The chair is intended for children 12 months and older. For safe use, the child must be able to sit unassisted and his/her feet should be able to touch the ground while sitting on the seat of the chair. Always check the chair frequently to be sure that no access points are available for a child to access the polyfill stuffing inside the chair.
Add some cuteness to your little one's world and to any room of the house with the Trend Lab Plush Sloth Character Chair. The Sloth Chair is a cuddly companion for reading, relaxing and snuggling thanks to its perfect size, soft plush and contoured support. An additional pocket on the side for convenient storage for books, blankets or toys. The sloth's "fur" is a soft gray, with an adorable white sloth face and paws, and dark gray around the eyes and on the bottom of the feet.