Logan Zipper Pouch and 4 Burp Cloth Gift Set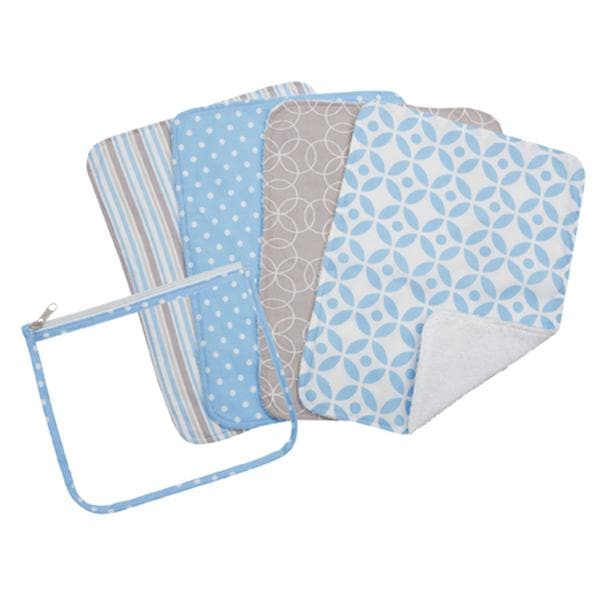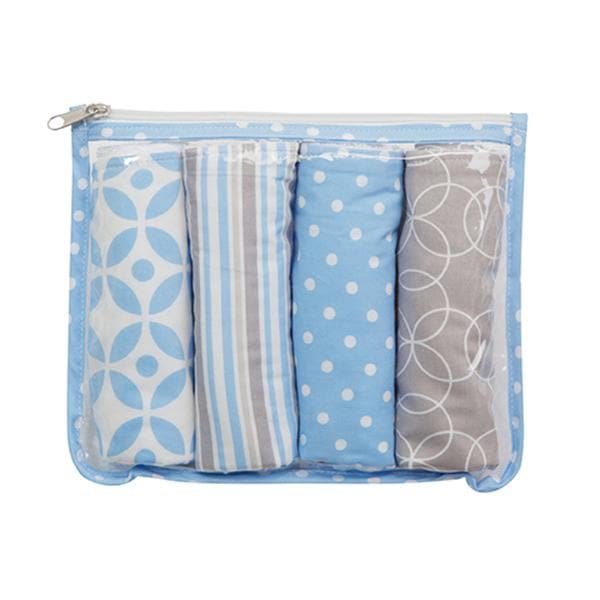 If you are looking for thoughtful baby boy gifts, you will be delighted with this charming burp cloth gift set. Each of the four burp cloths has soft terry cloth on one side and an adorable cotton print on the other. Storage and clean up are made easy with the reusable plastic pouch.
Features and facts:
Color(s):
Blue, Gray and White
Materials:
Cotton terry cloth
Details:
Set features four burp cloths packaged inside a matching clear reusable dirty duds pouch. Each burp cloth has fun, modern prints on the front and soft terry on the back. Burp cloth patterns include a variegated stripe print in blue bell, shades of opal gray and white; an opal gray and white geometric circle print; a bluebell and white circular lattice print; and a bluebell and white dot print.
Dimensions:
Burp Cloths: 13 in x 10 in; Pouch: 10 in x 8.25 in
Selling Unit:
1
Minimum Quantity Without Personalization:
1
Minimum Quantity With Personalization:
N/A
Assembly Required:
None