Baby Shower Cake Pop Favors (Various Designs Available)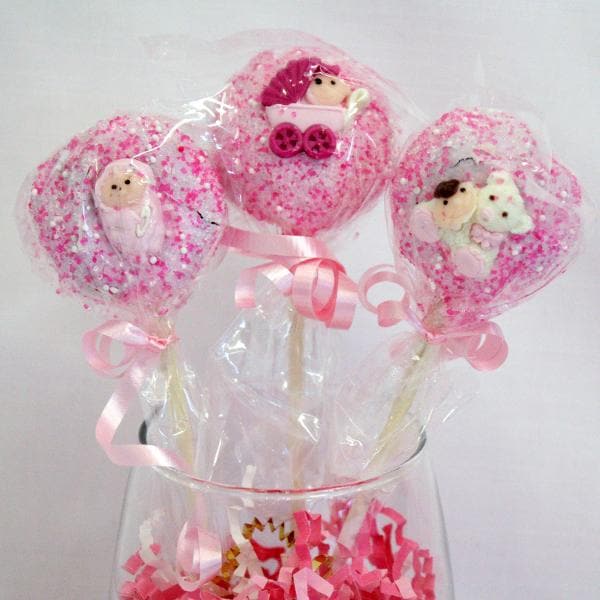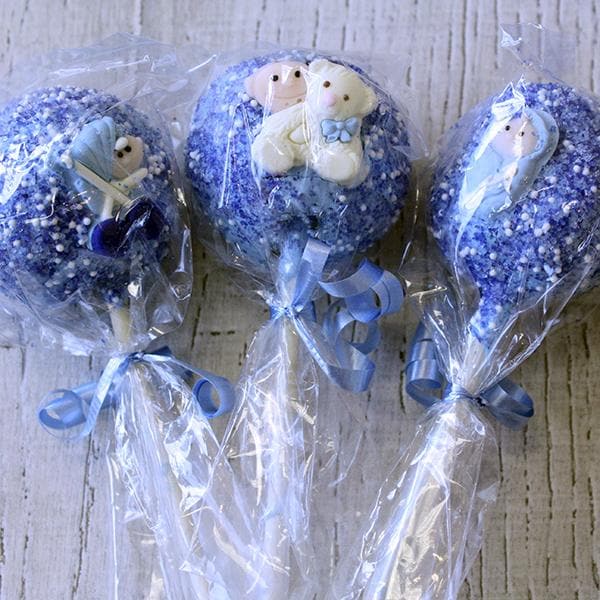 These cake pops are as cute as they are beautiful and well designed. They come in both girl (pink) and boy (blue) colors. They're not just visually appealing, either. They're also positively scrumptious! These compact double chocolate cake delights are ideal for fudge lovers and can make fantastic edible favors for parties.
Features and Facts:
Color(s): Boy or Girl Colors
Materials: Double chocolate cake made into bite size pops.
Details: Individually wrapped.
Dimensions: Cake ball is approximately 1.75"-2" Height is 8"
Selling Unit: Individually
Minimum Quantity Without Personalization: 12
Minimum Quantity With Personalization: N/A
Assembly Required: No
Additional Information: Design/Flower type may vary, but we try our very best to match the website. There is a $7.00 flat fee for the cooler (which includes ice packs) for the summer months. In addition, we will only ship orders that could melt in the hot weather to arrive no later then Friday. We do not ship through the weekend. Your order may be held to the following Monday, otherwise your order could melt in a hot UPS warehouse over the weekend. Remember UPS does not have regular delivery on Saturday or Sunday, however Saturday deliveries can be arranged for an additional fee. Please try to ship to an address where someone is home to accept delivery. We can not be responsible if a package is left out all day in the heat. Business addresses are also recommended when possible as they tend to be early day deliveries and signatures are required.